Doing a restart on my personal desktop my 8 year old Small Form Factor (sff) HP Desktop decided to give me a little "POP" sound when turning off, the power supply has given up. At this point I have 2 options. First get in a new power supply and be back up and running, or get another desktop and migrate my data over.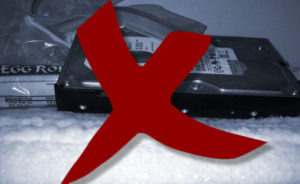 So this is a good time to talk about "What to do When your Desktop Dies!" First please if you have no Computer experience leave it to the pros, especially if you have important information on the computer! I have seen people come in saying "Google told me if I freeze my Hard Drive I can get my data back" there are a lot of tales online that will cause more damage to your system.
So lets start with the important subject, your data! Do you have a Backup? is it a External Hard Drive, or a Cloud Backup? If you do you are in good shape! Next when was the last time you made a backup? If regular then you are still in good shape! Your information on your computer is important, Pictures and Documents either personal or business can be a hard thing to replace so backing up your system on a schedule is a great habit to get into.
So you dont have a backup? Step one, Take it to the pros! there is a good chance they will be able to recover documents and Pictures from your hard drive, but the more you play around the more damage you could be causing to your data.
Next in my case it would be looking at replacing the dead part to fix the current system or buying a replacment desktop. Lets take a look. The Power Supply
 for this HP is a custom part, since its a SFF in size I can not just use off the self replacement parts. The HP SFF Power Supply direct from HP is going to cost Roughly $80 + shipping but at this time of writing this post they did not have stock, alternatively I could also go to *shutter* Ebay or Amazon and try and grab a used power supply for the sub $80 mark but who knows how long that would last me. So total cost of taking the computer in a replacing the Power Supply would be $80 for the Power Supply, $20 (estimated) in Shipping. I can put the part in myself so I do not have to pay a person to do this but Stinn Tech Charges $15.00 so total would be $115 for a 8 year old system! This does not make sense so lets look at the alternative.
So thinking about this a Reconditioned Lenovo with almost the same specs of the HP that died will cost $150 (and it had a 1 year warranty!) so in this case it would be better to replace than fix, and we could also purchase a new Desktop for around the $500 mark but it all depends on what the client wants. In my case I went for the reconditioned Lenovo.
So after Windows was all updated I could then use my Cloud Backup (Cabonite) to restore all my personal files. Or use your external Hard Drive backup.
Then continue to install devices and programs. Replacing the Desktop is a bit more work because you have to re install Applications and setup Devices but in the long run I got another system setup the same day vs the 2 – 4 week wait on a part and having to deal with down time.
**Please note** not all replacement parts are like this, in this case with the Small Form Factor system it needed a part that only HP made that makes it a bit harder to source parts, if the Desktop was a Standard size or used a Standard ATX Power Supply it would have been a different story all together. $58 for the Power Supply and I am back up and running instantly. Also this is for a Desktop Computer, Laptops are similar but can also be hard to source a dead part. Its always best to take the troubled computer in and let the pros handle it!